Product Details
Vacuum sealing tape, 3 x 12 mm (up to 90 °C)
Description
Vacuum sealing tape with protective film: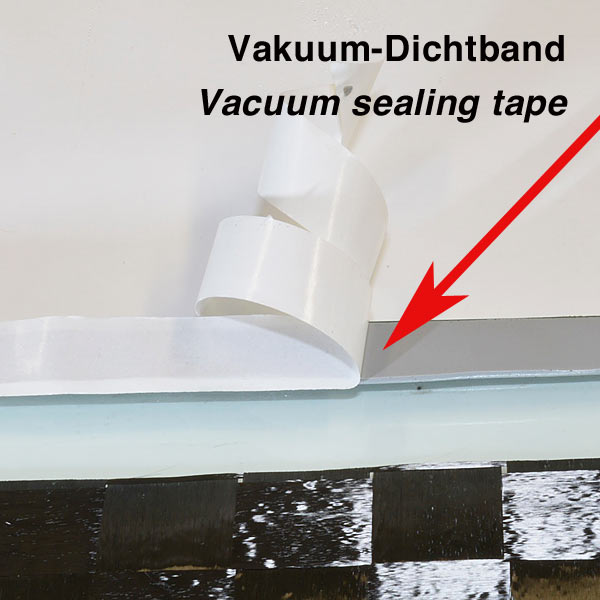 Technical data:
Max. temperature: -40 to +90 °C
Colour: grey
Measures: 3 x 12 mm x 15 m
Permanently elastic sealing tape of synthetic rubber for fastening all types of vacuum films to the edges of moulds. On one side with removable backing film. Very well suited for sealing the openings in vacuum bags (film to film). Glues permanently, films can only be removed mechanically.
Technical data:
Extensibility: approx. 140 %, densitiy: 1,7 g/cm³
Good adhesion to GRP, aluminium, steel, wood, other plastics incl. PE. Good chemical resistence to diluted acids and alkalis, low resistance to organic solvents.
all Prices price incl. VAT, possibly plus shipping
Ratings for Vacuum sealing tape, 3 x 12 mm (up to 90 °C)
Rate item